Host your next party at Mango's!
Whether you are celebrating your wedding,  birthday, anniversary, holiday party, end of season shindig, or business dinner, Mango's Mountain Grill has got you covered with a fantastic and very versatile space for your event!
Mango's Mountain Grill provides a large open-aired atmosphere for private and semi-private parties. Our second floor can hold up to 85 people seated or up to 120 for a reception. The space is equipped with a state-of-the-art sound booth and also has a stage should you wish to bring in a band. With a full private bar, access to two outdoor patios and private restrooms, you and your guests can enjoy the floor all to yourselves.
​
We also have a third-floor rooftop deck overlooking the entire town of Red Cliff. The rooftop deck can accommodate up to 50 people seated or up to 75 people for a reception. It's the HIGHEST ROOFTOP BAR IN VAIL VALLEY offering a spectacular place to party under the stars.
An HDTV is available on the second floor to accommodate your AV needs or music can be played from your iPod. Parking is plentiful in the Mango's parking lot.
​
If you have so many people attending that two floors just aren't enough, you can buy out the entire restaurant! Speak to our manager for details.
Fill out the following form to inquire about hosting a private party at Mango's Mountain Grill…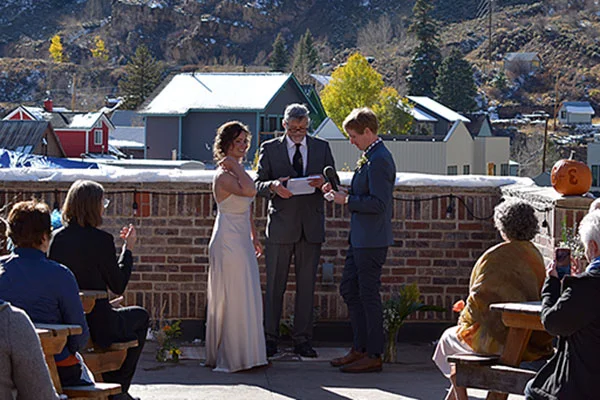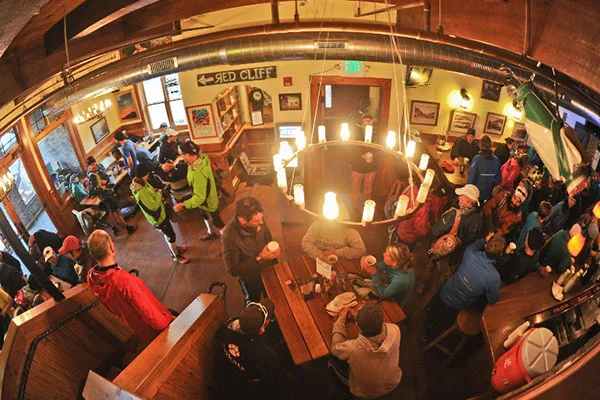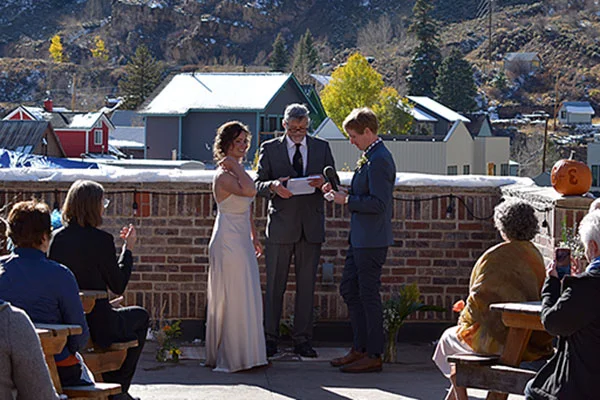 We make it easy for you. Our staff has been helping people plan their parties and know how to help make your bash the best one in the valley! Food – check, open cocktails and libations – check, entertainment – check, decorations – check, AV equipment – check – we can help with any or all of your event planning.
Our facility was built for celebrating and congretating! With multiple opportunities for entertainment such as a live band or a DJ, multiple bars, access to outdoor patios, private floors and restrooms. The 'icing on the cake' is all the additional activities that your guests can enjoy in and around Red Cliff!
You won't just be throwing a party – you will be making memories! Stay a while and enjoy all the recreational activities that our town has to offer. Spend the night at the Greenbridge Inn, a beautiful hotel located just across the street.
Fill out this Private Party Inquiry Form and we will be sure to get back with you. We look forward to hearing from you!
Sunday : 11:00 am to 8:00 pm
Monday : CLOSED
Tuesday : 11:00 am to 8:00 pm
Wednesday : 11:00 am to 8:00 pm
Thursday : 11:00 am to 8:00 pm
Friday : 11:00 am to 8:00 pm
Saturday : 11:00 am to 8:00 pm
Live Entertainment : check with us
* Private Party times may vary *
* Reservations not required for parties of 8 or less *
166 1/2 Eagle St.
PO Box 10
Red Cliff, CO 81649